The sandals that compete with Zara
Trend alert!
It's clear that the star of the summer is colour. We can't stop seeing prints with combinations that seemed impossible until now. Now it's time to give life to our feet with this trend.
But do they all work?
We have found the Zara version of our Roma, a very trendy model this season and we assure you that ours have nothing to envy them.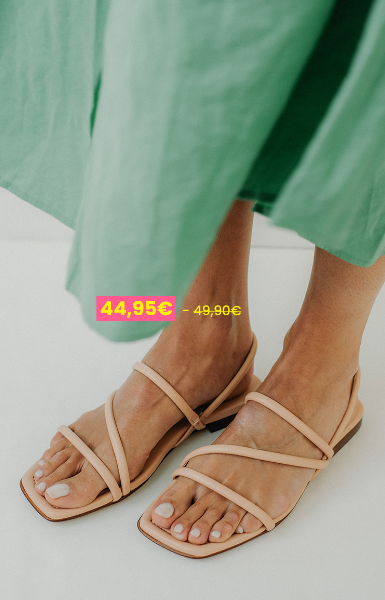 We tell you the main differences so that you don't fall into the trap of mass consumption for another year.
Our
women's sandals
are characterised by their comfort, once you try
Bryan
you won't want anything else. They all have a cushioned sole so they are very soft and you don't feel like you're touching the ground.
They are handmade by craftsmen in our factory located in Elche.
We use the best materials so you can have them for years. They are 100% leather and have a very affordable price for everyone.
While in
Bryan
we struggle to adjust our margins and achieve that fair price in which the work of our artisans is respected and at the same time everyone can afford
quality sandals
, in Zara we find "similar" versions for less than 5€.
This is because they have very cheap labour from other countries and low quality materials that allow them to reduce their prices in sales to the point of practically giving them away for free.
Quantity or quality?
Little by little our mentality is changing, we are tired of buying many pairs of shoes every season and always wearing the same ones.
Those that we always wear on a daily basis usually meet the requirements of comfort, quality and versatility. The 3 main characteristics that we have to have in mind when we go shopping for
women's shoes.
The
Coco
model is another of the classics that we haven't stopped seeing in big brands like Zara. At first glance it is a very pretty design, with a colour that goes with everything and easy to combine.
But depending on the brand, they can become that impossible shoe that won't last beyond the first wear and will remain in your wardrobe without being worn.


Coco
is one of our
best-selling women's sandals.
They are comfortable, beautiful and will last as long as you take care of them. It is a
flat sandal
but has a cushioned leather sole so you can wear them all day long without any problem. They will be your
favourite sandals
of the summer.
Putting quantity and quality on a scale makes us see it even clearer. What's the point of having hundreds of shoes to wear that season if you probably won't be able to walk in them and you won't like them next summer.
That's the big dilemma, do we buy 1000 at a very low price or do we invest in
quality sandals
that take care of our feet and go with everything?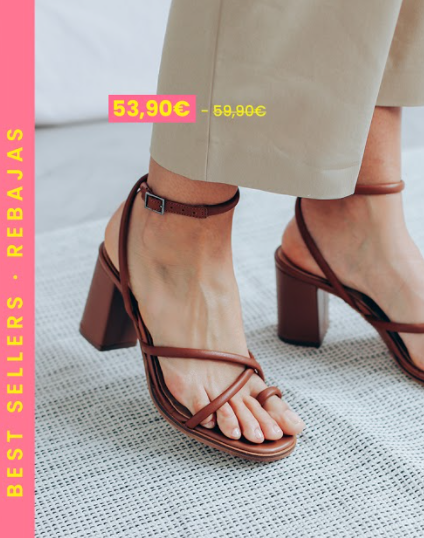 To bet on
Bryan
is to invest in quality, in Made in Spain, in local commerce, in families that generation after generation dedicate their lives to the world of footwear and above all it is to invest in you, in your feet and their comfort.
If you are not yet a member of our "less is more" team, discover our essentials now reduced up to 20% and fall in love.
Our designs adapt to new trends but always achieving that timelessness so that they never go out of fashion.