The cheapest sales made in Spain
The
summer sales
are the perfect time to invest in quality at a lower price. We must buy consciously and always thinking about the use we are going to give it and the durability of the product.
It is a good opportunity to take advantage of
special offers
that are only available at this time of the year.
The best sales made in Spain
In
Bryan
we take advantage of the
sales
to get even closer to that consumer who so far has not been able to get a good quality
summer sandals.
We are a
made in Spain
brand that manufactures our
women's shoes
by hand, that we value our workers and that we cannot afford great offers throughout the year.
That is why in specific periods we adjust our prices even more, looking for a balance between giving value to our artisans and making our prices accessible to everyone.
We offer quality, comfort and trend at a fair price, always looking for timelessness so that when you invest in a 100% leather women's shoe you can continue to use it for years without it going out of fashion.
Bryan's most discounted must-haves
There are women's shoes that we all should always have in our wardrobe and if you don't, it's the perfect time to get them.
And now you can get them with
UP TO -40% OFF!!!
An all-rounder flat sandal
Summer is for being comfortable, cool and with
sandals
that are quick to put on and go running.
All our
flat sandals
have a cushioned leather sole so they are super comfortable and you won't take them off all season long.
If you're looking for simplicity and something that goes with everything, put
Olympia
or
Coco
in your life. They are
timeless sandals
that summer after summer continue to be a favourite.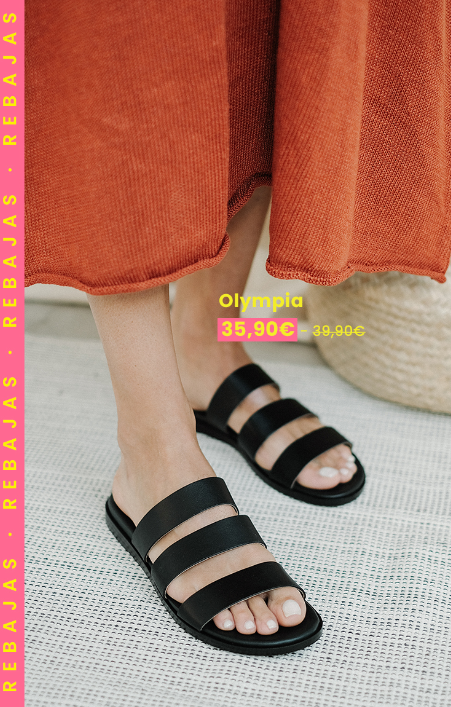 The best thing is that now you can get these
summer sandals
for less than 36€ and in the colours you need to match your wardrobe: brown, beige and black.
You won't need more!
For the most modern ones
In
Bryan
we have designs that meet the new trends but always getting that simplicity that makes you can continue using them next year.


Toe sandals
,
pastel tones
,
bold prints
and
square toe
. There is a
Bryan sandal
for each of us and it's up to you to choose yours.
All of them with our hallmark, comfort.
The heeled sandal that you NEED
The high heeled sandals that are a hit and that you won't stop seeing are from Bryan and cost less than €55.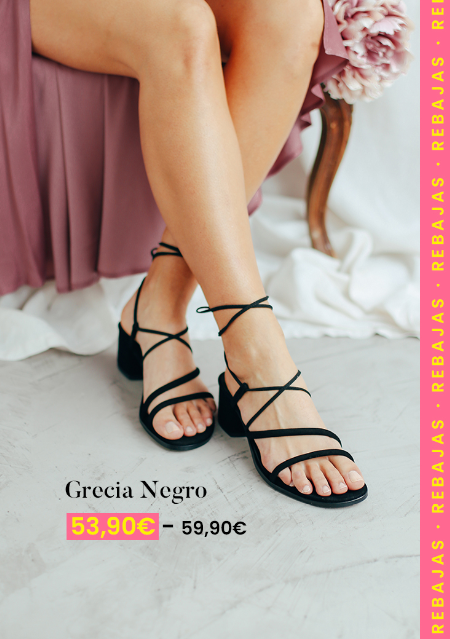 If you're team dress and
heeled sandals
in summer for all your plans, you need a
BRYAN
.
You'll never have a more
comfortable sandal
, but be warned, once you have one, you'll want them in every colour!
Tied at the ankle, strappy or toe, choose your favourite and get your size before they sell out.
For those who know the most about sales
Boots
,
ankle boots
and
sneakers
, the
sales
are also the time to buy women's shoes from the previous season that will be useful for September.
Your future self will be very grateful to be able to wear
new shoes
for very little money.
Bargain time!
Visit our
website
and find everything you need for next season at a
special price
.
Leather shoes
made by our craftsmen and with designs that will continue to be trendy.