The perfect manicure and sandals for your events
It's a fact that we match our nails with the look we are going to wear, but how do we know which manicure suits us best?
The best tip, manicure and pedicure according to your
summer sandals!
We have the perfect guide so you can't go wrong.
Minimalist style
If the outfit you have in mind is already too much, go for a pedicure and minimalist sandals combo.
The
Mara heeled sandal
is perfect for all kinds of looks. With the toe strap and tied at the ankle, you will be able to stylise your legs even more. Their 8 cm heel is very comfortable and you will be able to dance all night long!
If you choose
Mara
in a light shade, you can opt for a manipedi in a dark colour like maroon or brown to make them stand out even more.
Another nail colour you can't go wrong with is nude.
The "new French manicure" is becoming more and more popular. You will be perfect for all your events and they go with your everyday looks.
If you choose the
Mara sandal in brown or black
, this is the shade to use for your nails.
Color obsession
Colourful sandals
and fun pedicure!
If you want your feet to be the centre of attention, all you have to do is follow the trend for
Roman sandals
with a touch of colour.


Aquila
is available in the
trendiest colours
so that you can choose the ones that best suit you.
They have a comfortable midi heel for any event and for everyday wear.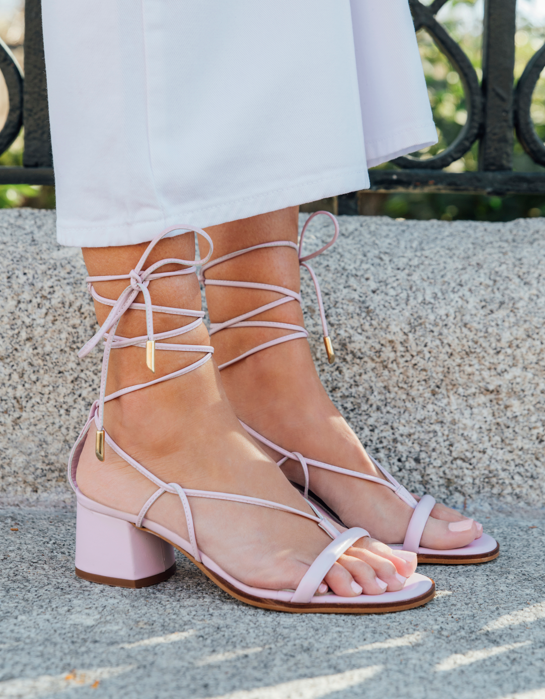 Pair heeled sandals with a colourful pedicure. A transparent base and small details on each nail to match your look.
Another trendy shade is butter yellow. It flatters all types of feet and will highlight your tan!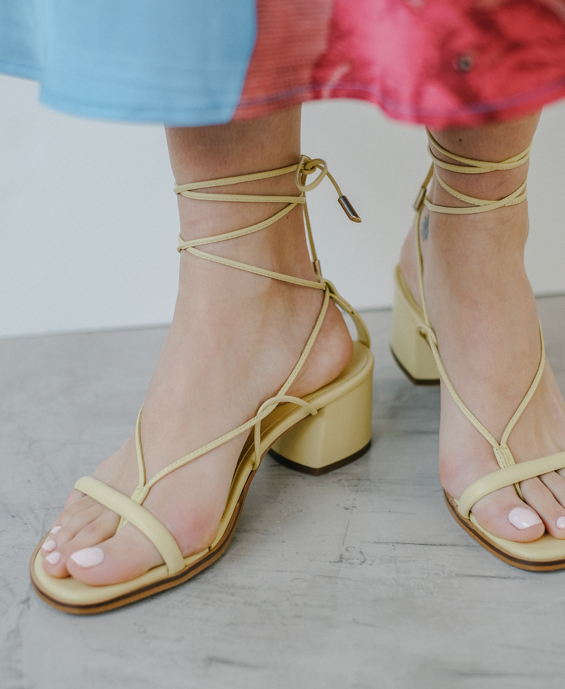 With the blue tone on your feet they will make the perfect match!
The colourful French manicure is here to stay and we won't stop seeing it.
Roman sandals and a splash of colour
With
Roman sandals
we can't go overboard with the pedicure.
The
heeled sandal
with ankle straps,
Grecia
will be the star of your look.
With a height of 5 cm and suede leather you won't need anything else. Choose a simple pedicure for a good balance.
Our favourite option is a transparent base and small patterns in the shade that matches your look.
Total Green
Sandals and pedicure in the same colour is a classic that should not be missed.
The new
Nolita
is the most elegant sandal in the collection. With a height of 6 cm and suede leather it will be the best companion for your event.
Available in
blue
,
brown
,
beige
,
black
,
maroon
and
make-up colour
so that everyone can choose their own.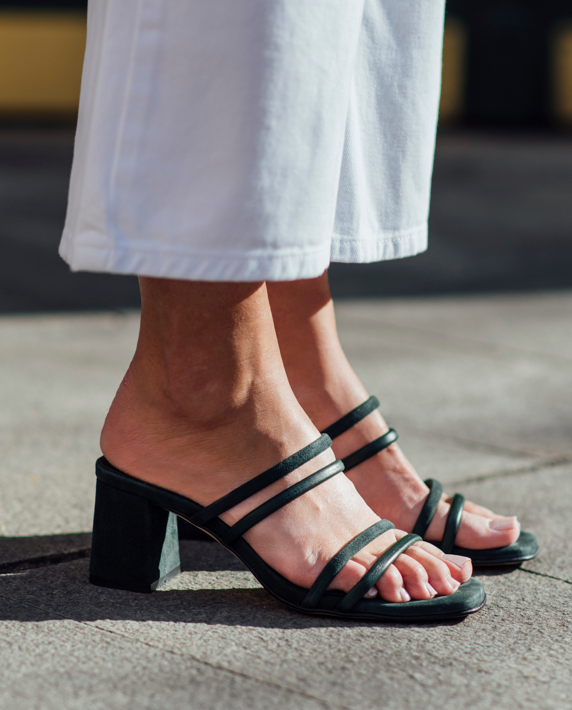 Combine them with tone-on-tone nails and you won't go wrong - you'll be the most elegant!
Discover the rest of the heeled sandals in the summer collection and find the ones that go with your manicure!